Download the Kroger job application to apply to over 2,640 supermarkets and multi-department stores in 34 states and the District of Columbia under the names of Kroger, City Market, Dillons, Jay C, Food 4 Less, Fred Meyer, Fry's, Harris Teeter, King Soopers, QFC, Ralphs, and Smith's, in addition to 786 convenience stores, 320 fine jewelry stores, 1,240 supermarket fuel centers and 38 food processing plants. You can print the attached PDF application form, fill it out, and bring it in to a Kroger store in-person. Or, through their website, you can view all current job openings, search either by location or job type, and fill out an application form online.
How to Apply
Step 1 — Go to Kroger's website and decide whether you want to search for jobs by the list of different types of jobs (left side of the page), or by the list of store locations (center of the page). For example, you can click Germantown, TN to see current job listings in that area.
Step 2 — On the next page, decide which job position you are interested in and click on the that job title.
Step 3 — Read through the Job Functions and Qualifications sections. If you want to apply, click the button that says "Apply Now." In order to begin, you must enter your email address in the box that pops up.
Step 4 — Create an application profile. Fill in your name and email address and create a password. After submitting your information, you will be taken to an application web portal.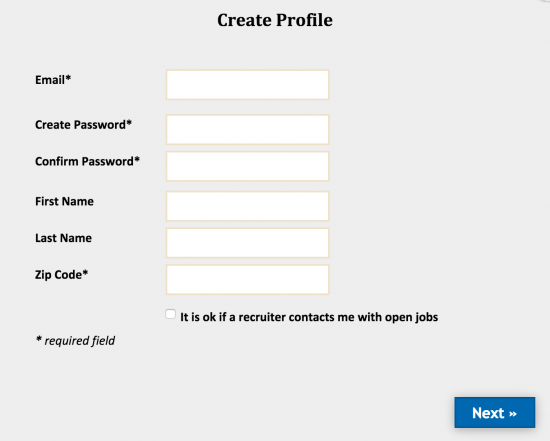 Step 5 — Click the "Apply" button again and log in with your email address and password you just created. You will be taken to your "Candidate Profile."
Step 6 — Read through the instructions and attach your résumé and cover leter (PDF forms are always recommended).
Step 7 — Fill out the Work History section.
Step 8 — Complete the More Information section and add an optional Work Sample document, if you have one.
Step 9 — Include optional information about your education experience and/or any certifications or licenses you may have.


Step 10 — Click "Next" at the bottom-right side of the page. Double check your application information and then submit it.
Preview
[fbcomments]